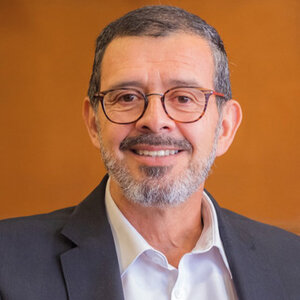 Andrés Sanchez Turriago - Development Director, GHL Hoteles
Andrés Sánchez Turriago - Development Director

• 26 years in the Organization.

• Bachelor´s Degree in Hospitality & Tourism Business Management - Universidad Externado de Colombia.

• Specialist in Hotel Management under Financial Information - Universidad Externado de Colombia.

• He has participated in the formulation and development of more than 100 Hotel Projects in Latin America.

• Professor of postgraduate studies - Universidad externado de Colombia.
GHL Group
• Born in 1964, Popa city with the Monastery hotel.

• Today it has 34 hotels in Colombia and 72 in total, in 13 countries in Latin America, operating under 14 franchises of the main global hotel chains and 4 own brands. With more than 8,200 rooms.

• The group has 6 business lines:

◦ GHL Hotels - Hotel Operator

◦ GHL Convention Centers - Born in Cartagena Convention Center

◦ GHL Restaurants - Alliance with the Rausch brothers.

◦ GHL Vacation Club - With up to 35,000 users.

◦ GHL Catering - Colombia and Ecuador

◦ GHL Investments - Investment Fund

• And 2 lines of action:

◦ GHL Innovation and Technology

◦ GHL Social Initiative - Fundación Palmarito + Fundación GHL.

GHL in numbers:

The group today has more than 8,000 employees.

GHL Social Initiative has managed to consolidate nearly 100,000 hectares of natural reserve of civil society in Colombia.

GHL will sell close to 2 million room nights in 2018.

GHL Hotels operates assets valued at close to 1 Billion dollars.