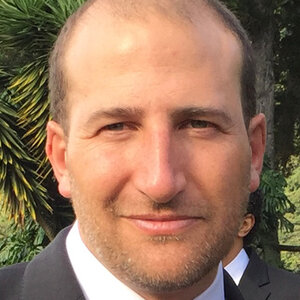 José Vallejo -
Project Director, Chaskiroute
José has considerable experience in real estate development in its full cycle from development, design, real estate finance, construction and operation on Commercial and Residential properties in Europe and Latin America. José is an engineer and an economist by training, he holds a Ph.D. in Real Estate Finance and Construction Systems as well as a Mphil of Engineering for sustainable development, both degrees from the University of Cambridge.
At present Jose is a Director of a leading group of companies based in Ecuador, which develops, designs, constructs and operates commercial properties in the Latam Andean Region with a deep focus on hospitality. Currently, he is developing a 20000m2 mix-use development in Quito, which includes 150 rooms upper upscale hotel in Quito, as well as other developments.
Previously, he has led and managed large infrastructure development, construction, and operations of hospitals, office space, cruises, residential units and urban masters plans in leading organizations Europe and Latam such as Bouygues, Go Galapagos, Techo, IFCC, ONU, Mott MacDonalds, Cambridge Enterprise, University of Cambridge. Apart from construction and development expertise, he gained financial and legal experts working with real estate funds in Europe and Asia with Bouygues, Cambridge Enterprise and Cambridge University Centre of Real Estate Finance.
Jose's personal interests lay on the sustainable urban development of LATAM through real estate and infrastructure. He co-founded a technology transfer initiative, with a multidisciplinary team of more than 200 top flight students, academics, and industry professionals from the Cambridge Cluster and MIT towards developing appropriate infrastructures in LATAM. As result, Ecuador construction codes NEC were published in 2014, Techo triple the life expectancy of 20000 houses built yearly in 21 countries in Latam, Construction systems and finance where improve in earthquake disaster zones in Ecuador, Haiti and Chile, Quito sustainable vertical building (ecoeficiencia) regulation was technically supported. He is a lead technical advisor for global major non-governmental organizations.