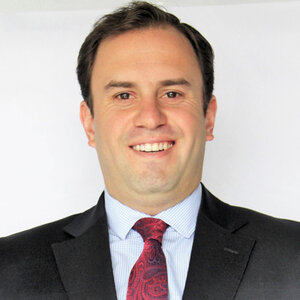 Juan Felipe Bustamante - Partner, Bustamante & Bustamante
Juan Felipe is an outstanding Ecuadorian lawyer, currently, partner at renowned Law Firm Bustamante & Bustamante. Specialised in the Corporate and M&A areas, his work is characterised by its thorough and deep outlook applied to each and every case.
With higher education degrees in Law, Economics and Management, Juan Felipe is deeply knowledgeable in both financial and legal arenas, which allows him to view situations from different perspectives, providing integral solutions to his clients.
Juan Felipe Co-heads the Corporate department at Bustamante & Bustamante, where he advises some of the biggest clients doing business in Ecuador. Amongst his main areas of expertise are Hospitality, Project Finance, M&A, Aeronautical, and New Technologies, focused on Foreign Investment, where he has successfully introduced several new market opportunities to Ecuador. He has experience guiding and assessing Entrepreneurships in complex legal matters and represents numerous companies in the country.
As an active member of the International Bar Association and Multilaw, he participates in multiple yearly Conferences Worldwide. He is also President of the Ecuadorian Portuguese Chamber of Commerce and represents Bustamante & Bustamante as a member of the Legal Alliance of the Americas, where he has had the opportunity to interact with the most influential representatives of the Legal arena.