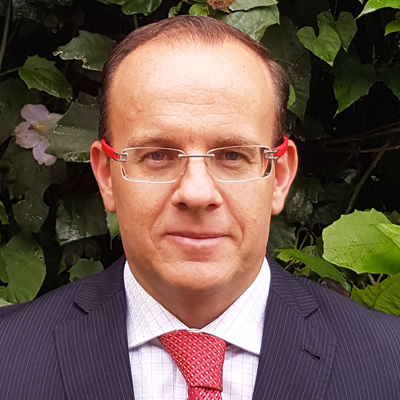 Maurice Chartier -
Founder & Chairman, Grupo Consutur
Founder of GRUPO CONSUTUR Mr. Chartier has a proven track record of over 22 years in the hospitality industry.
His background includes hotel operations and hotel development. He has been advising and developing for owners and investors, ranging from stand-alone hotel projects to mix use resorts located in the CALA region.
Mr. Chartier led the development process for the first international Hyatt Place by Hyatt Hotels Corporation. The Hyatt Place San José a 120-room hotel that opened in November 2012.
Mr. Chartier also led the development of the first Andaz by Hyatt Hotels Corporation built outside of the United States. Located in the Peninsula Papagayo in Guanacaste, the 153-room Andaz Peninsula Papagayo Resort opened in December 2013.
Mr. Chartier began his hospitality career with Marriott International in 1996 as the Assistant Controller for the Costa Rica Marriott Hotel in San José, Costa Rica. He was promoted two years later to become the Controller and was awarded the "Director of Finance of the Year Award" that same year by Marriott International for Latin America.
In 1999, Mr. Chartier was promoted to become the Director of Finance for Los Sueños Marriott Ocean & Golf Resort in Costa Rica.
In 2001 Mr. Chartier worked as CFO for Pacific Cruising Company specialized in small-luxury cruise ship management with operations in Central America and the Gulf of Mexico by Lindblad Expeditions.
Mr. Chartier holds a bachelor's degree in Business Administration and an MBA with an emphasis in Finance from the University of Costa Rica.