SAHIC's speakers are prominent members of the hotel investment community. Their expertise, practical advice and forecast will provide attendees with the latest information on development, trends and best practice in the hotel investment industry.
If you would like to be considered to be one of the speakers in 2019, please contact Florencia Rufino at frufino@sahic.com
Speakers SAHIC 2019
Global Chief Development Officer, Accor
CEO, Libertador Hotels, Resorts & Spas
Founder The Collective & President & Partner Casa Campus
Hospitality Advisor
Former CEO, Atton Hotels
Chief Development Officer The Caribbean & Latin America, Marriott International Inc.
Senior Vice President Development, Latin America & the Caribbean, Hilton
Senior Vice President, Real Estate & Development, Hyatt Hotels Corporation
Vice President Development, The Americas, IHG
Owner & Co-Founder, La Huella-José Ignacio & Quinto La Huella-Miami
Director of Marketing & Operations, Punta Mita, Mexico
Founder of Pacari, Premium Organic Ecuador Chocolates
Juan Francisco Scalesciani
Executive Vice President, Dysyn Group - Palacio Duhau Park Hyatt Buenos Aires - Argentina
Partner & CEO, Atrio Hotéis
CEO, Global Blockchain Business Council
Arturo Mario Navarro Ithuralde
President & Founder, SAHIC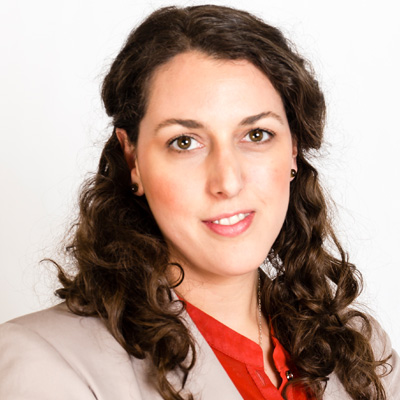 Area Director Central & South America, STR
Head of Tourism, IDB Invest
Jorge Homero Yunda Machado
Mayor of the Metropolitan District of Quito
Senior Underwriter, Munich Re
Executive Director, AEI Ecuador
Vice President Development, Latin America, InterContinental Hotels Group - IHG
Director of Market Management in Argentina, Expedia Group Lodging Partner Services
Managing Editor, Hotel News Now
Executive Director, Calvet & Asociados
Partner, ECT ADVISORS, LLC
Co Founder & Chief Operations Officer, Aadesa Hotels
Vice President of Development & Real Estate, Latin America & The Caribbean, Hyatt Hotels Corporation
Vice President Development, Latin America & The Caribbean,
Hilton
Senior Director, Owner Relations, Expedia Group
Senior Manager, Owner Relations, Expedia Group
Head of Development for Luxe Brands, Accor
Development Manager, Accor
Alejandro Alzate Velasquez
Real Estate Manager, Business Development, Pei Asset Management
Vice President of Development, Caribbean, Apple Leisure Group
Vice President of Development & Real Estate, Brazil & the Southern Cone Region, Hyatt Hotels Corporation
Director for Foreign Direct Investment, ProColombia
Managing Director of Advisory and Asset Management Services for the Americas Region, JLL Hotels & Hospitality Group
Regional Vice President Development, Andean Region, Central America & Southern Cone, IHG
Director Development, Caribbean & Andean Region, Hilton
Administration & Finance Director - CFO, Libertador Hotels, Resorts & Spa
Partner, Bustamante & Bustamante
Doctor en Economía Internacional y Desarrollo | Asesor Económico y Ex-Vice Ministro de Economía y Finanzas de Ecuador
President, Campana Organization
Principal, Hospitality Advisors
Director, ProColombia Ecuador
Founding Partner, Kruger Labs
Strategic Planning Director, Decameron Hotels & Resorts
Development Director, Grupo GHL
Founder & Chairman, Grupo Consutur
President, Bern Hotels & Resorts
President, Ecuaresorts - Ibis Ecuador
María Paulina Burbano de Lara
Presidente Ejecutiva, Metropolitan Touring
Cybersecurity Manager, Data Protect
Project Manager Dot Rewards, AADESA
Vice President of Growth Latin America, Selina
Tibisay Monsalve Restrepo
General Manager, Sociedad Hoteles del Perú
Chief Operations Officer, Grupo Centenario
COO Mexico, Latin America and The Caribbean, IHG
Francisco Medina Elizalde
CEO at Grupo Hotelero Santa Fe
President, National Chamber of Tourism of Peru - CANATUR
CEO, BPO Asesores Empresariales & Chairman of the Board Holiday Inn Guayaquil Airport - Ecuador
President of the Board of Directors, Corporación Financiera Nacional (CFN)
Communicator, Degree in Sociology and Political Science
Project Director, Chaskiroute
Patricia Palacios Jaramillo
Undersecretary of Markets, Investments and International Relations, Ministry of Tourism of Ecuador
María Fernanda
Garcés Dávila
Secretary of Productive Development and Competitiveness, Metropolitan District of Quito
Vice President Development, South America, Radisson Hotels
Head of Development Hispanic Countries, Accor
Director of Development, Marriott International